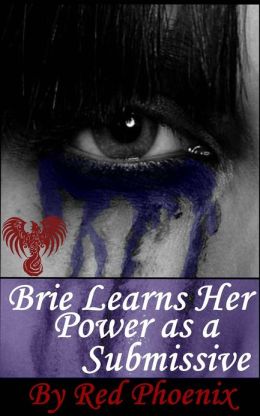 Brie's third day of submissive training is a hot sexy mess. She has no idea that her actions from the day before have serious consequences. Training becomes intense, stretching Brie in ways she could never imagine as the trainers determine whether she should remain in the program. In the midst of the turmoil, Brie comes to understand her true power as a submissive.
***
This is the third installment in the Brie series, and it's as good as the first two parts. I like that each novelette is a day of Brie's training. That way the reader doesn't miss anything, because the characters didn't have a moment "off stage". So far this series sizzles! I am completely into this story and its characters, especially Brie and all of the Doms Brie has been with. Red Phoenix paints each men vividly, and they're all so different with different kinks. I gotta say, she knows how to write a sex scene - never feel skeezy when I read her work.
Not much to say that hasn't already been said in the first two blogs for this series. Keep em comin' Red!